Our large (over 3 hectares) back garden is in itself a small paradise and source of inspiration. Not only for a stroll or to find some peace and quiet: some of our guests make our garden part of their training sessions.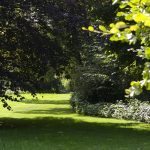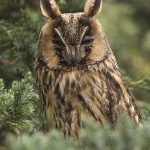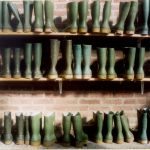 Over the top of the nearly 2km long hornbeam hedgerows that enclose our garden, you will have ample views of the surroundings. You can watch the sun rise and set again. The complete dome of the sky from horizon to horizon helps to open up and broaden one's outlook.
The forecourt
Besides free parking this offers ample opportunity to do special group work such as training with horses, archery, etc.
Back Garden
The back garden is designed as an English landscape garden, with beautiful sightlines and a large variety of trees, scrubs and atmospheres. You will only hear birdnoises, all else will be silence. There are several formal and informal seating area's, both enclosed and with stunning views. The garden is a valuable addition to your stay in every season of the year.
Spring: all springs to life
Summer: all has grown to full stature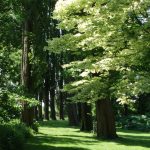 Autumn: bear fruit and let go
Winter: all comes to full peace
Exceptional spots
In the garden you'll find several seating areas, both enclosed and with views of the garden.
At the complete rear of the garden there is a maze shaped according to Chartres' Cathedral.
Our large unsprayed orchard with its traditional tall trunked fruit trees produces our freshly pressed apple-pear juice yearly.
Beneath the crown of the 3 limetrees is a circle of trunks ideal for group meetings.
On the hill there is a circle offering a wide view.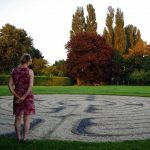 Options for walking
The garden is ideal for short walks or to linger in for a longer time. Several trail routes (1-3 hours) are available for longer walks in the immediate surroundings, alongside the River Krommerijn and following small country roads.
Guided Tours
Twice a year we offer guided tours of the garden to the general public. More information can be found here.
On request we offer guided tours on certain themes, such as silence, transformation, growth, taking up your space.